BerZuBaBach 2015
[BerZuBa 2007] - [BerZuBa 2008] - [BerZuBa 2009] - [BerZuBa 2010] - [BerZuBa 2011] - [BerZuBa 2012] - [Mealticket memorial] - [BerZuBa 2013] - [BerZuBa 2014] - [BerZuBa 2015] - [BerZuBa 2016] - [BerZuBa 2017] - [BerZuBa 2018] - [BerZuBa 2019] - [BerZuBa 2021] - [BerZuBa 2022] - [BerZuBa 2023]
[BerZuBa Run History] - [BerZuBa Photos - 2007]
BerZuBaBach Halloween 2015
October 30th - November 1st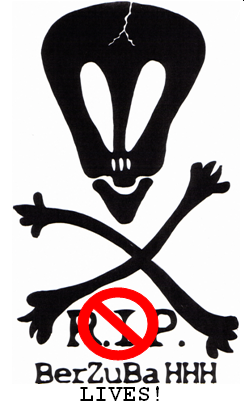 Where?
The venue is at the Wappenschmeid Natur Erlebnis Zentrum at the edge of a nature reserve with meals mostly catered (no cooking/cleaning up!), all rooms with their own bathroom facilities, and no room with more than 6 beds in it, many with fewer.
NaturErlebnisZentrum Wappenschmiede
Am Königsbruch 2
66996 Fischbach bei Dahn
Getting there...
There is no convenient, nearby train station. For those traveling from Switzerland, we are hoping to organize one or more vans and share the rental costs. We'll probably start in Basel so we can start the party on the way.
How much does it cost?
| | | |
| --- | --- | --- |
| Pay before September 15th: | 145EUR | 155CHF |
| Pay before October 15th: | 155EUR | 170CHF |
| Pay after October 15th: | 170EUR | 185CHF |
How can I register?
Please note that BerZuBaBach 2015 is full.
You can still sign up but you will be on a waiting list,
hoping that some other hasher drops out.
Be aware that you are not considered registered until you have paid!
See who's signed up...
What do I need to know?
Look at the flyer - for best results, print it out and take it with you!
Questions?